Swiss Trust Company "Educational Series" (Part1)
Why Own a Swiss Trust Company?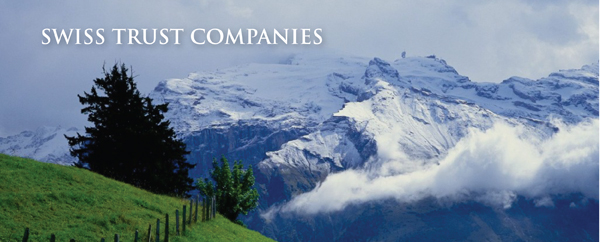 As a Non-Banking Financial Institution, a Swiss Trust Company offers one primary benefit to ownership and numerous secondary advantages.  First and foremost, a Swiss Trust Company stands alone for anyone who wishes to manage money and profit from those activities.  It is inexpensive to purchase (and operate) and can be quickly obtained.  Plus, the prestige of Switzerland offers ownership instant credibility, especially when coupled with an older Trust Company.   No other jurisdiction can make these claims.  Thus, initial expenditures are kept to a minimum; operational outlays are kept low while profits have the greatest possible upside.  Moreover, ownership never has to leave their country of residence since all operations can be outsourced.  Swiss Trust Company owners should be careful, though, of any solicitation restrictions that may be in place in their home country.  Secondary benefits of owning a Swiss Trust Company would include: Asset Protection & Establishing a European Base of Operations for Trade.
Here is a real-world example:
16 Year Old Swiss Trust Company
Recently purchased for US$49,500
Includes:  All first year administration
No paid-in capital requirements
Shares and ownership transferred within 3 business days
Operations begin within 1-3 weeks
Result: The client has 16 years of corporate goodwill and are almost immediately operational.  
Compared to:

St Vincent & the Grenadines Class B Bank 
Cost to license will range from $75,000 to $100,000 in upfront non-refundable fees with no possible guarantee of approval.  The licensing process will take between 6 months to 18 months.   Approval is difficult with only 6 private banks currently operational under the International Banking Act of 2004 and will require local staffing.  Paid-in-Capital requirements will be a minimum of $500,000 to be posted for the life of the bank with the Central Bank of St. Vincent.
St. Vincent is one of the most banking friendly jurisdictions available to new ownership, and yet when matched against the Swiss Trust Company business model, it falls considerably short for time, initial cost, operational cost and required paid-in-capital.   
---
Why us?
We understand that you have choices when it comes to implementing a cross-border strategy.  Therefore, we would like to offer you the following macro reasons to consider us for your Swiss Trust Company acquisition.
Pricing – saving you money:  No hidden fees are what you can expect from us along with fair pricing.  This separates us apart from competitors who quote a low initial price but literally add-on tens of thousands in additional costs
Turnkey – saving you time:  Three days start to finish resulting in fast and efficient transfer of ownership.
SRO – saving you time & money:  Most clients want to concentrate on their core activities and leverage time – not increase responsibilities.  Do you really want to go through the expense of staffing? Well, once a Swiss Trust Company reaches CHF10 million under management or 10 clients a Self-Regulated Organization License (SRO) will be required by law.   Our Swiss Administration team already has the SRO in place.  No one else will offer you this critical strategic advantage.
Experience – peace of mind:  While competitors come and go, no one can offer you more experience.  We have been involved with the successful implementation of Swiss Trust Company strategies for more than 25 years.  Not one of our clients has ever had a transfer of ownership problem.  We take pride in our straightforward approach. Therefore, you and your associates are guaranteed that the company is in good standing and without issue.
FATCA & OECD Compliant – peace of mind:  Our associates in Zurich are make sure that every Swiss Trust Company client is compliant and current on all filings.  No one else will offer you this critical function.
Publications – trustworthiness:  Straight answers to your questions.  A review of our website, blog, newsletters and previous publications – including our magazine & book – reveal our knowledge and longevity.  The quality and quantity of these writings show our dedication to both our readership and clients.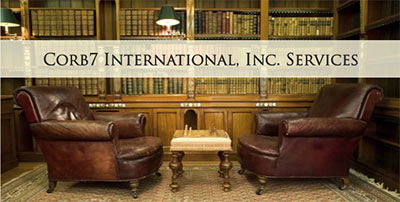 Beverly Hills Office: +1-310-601-3115
Email: contact@corb7.com
Posted in:
Miscellaneous
,
Swiss Trust Company
,
Uncategorized
on May 18, 2016
---