The Ultimate in Prestige & Success.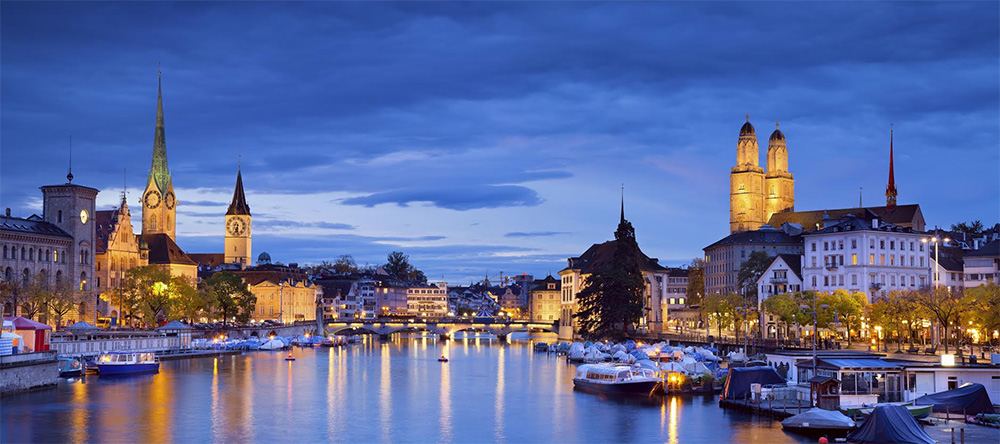 ---
Synopsis
What is a Swiss Trust Company?
A Swiss Trust Company is a Non-Banking Financial business model that will operate for you as a holding entity and a flagship structure adding prestige and operational authority to any venture. A Swiss Trust Company perpetuates the legacy and tradition of the Swiss financial industry and transitions smartly into any business undertaking that you may embark on.
Why should you consider acquiring a seasoned Swiss Trust Company?
Swiss Trust Companies are not banks but come as close as you can get without actually being a licensed Swiss bank. Thus, many of the authorities and advantages a bank provides become available to ownership without a large capital requirement and with much lower ongoing costs. Vintage Swiss Trust Companies bestow enormous advantages upon its owner due to its history and date of incorporation, which include the opportunity for profit & asset protection.
Why not simply incorporate a new Swiss company?
New entities lack the credibility and goodwill offered by seasoned Trust Companies and do not carry the same weight in the eyes of relevant authorities. Thus, opening bank accounts, issuing debt & credit cards as well as conducting normal everyday business may be hindered by the young age of the corporation. Therefore, any potential cost savings of a new corporation would likely be lost when compared with the advantages of an older Trust Company.
Why us?
Your success is our goal! With offices in Beverly Hills & Zurich, we are here to serve you. It is our mission to save you both time and money when it comes to implementing a successful cross-border strategy as well as make a Swiss Trust Company acquisition possible for you within the shortest possible period of time. Offering more than 25 years of hands-on personal experience, the management of Corb7 International has guided more clients to successful endeavors with Swiss Trust Companies than any other alternative source. We will provide you with a true turnkey acquisition – this will include acquiring the company, Swiss administration and a legal retainer with a top law firm located in Zurich – all for one investment.
Swiss Trust Companies require specialized Swiss based organizational services. Our Zurich based associates provide superb administrative services in addition to having the all-important in-house SRO license. This is a preeminent firm with over 100-year history, and all companies placed by us are held in trust with our Zurich legal associates until transfer of ownership. This provides you the ultimate peace of mind. The Trust Company you choose will also be FATCA and OECD compliant in addition to having been walked through a strict due-diligence process guaranteeing it to be free of any present or past liabilities.
Finally, unlike our competitors, we do not sit on a portfolio of Swiss Trust Companies and hope for you to fail or default on annual fees so the company can be resold next year for their own profit – at your expense. Corb7 International is an independent, service provider, and we are vested in your success. We specialize in Captive Acquisitions & Business Funding on a global scale. Thus, we can offer you unparalleled insights with an unmatched network of contacts developed over 25 years providing you the best opportunity for success.
Overview
Owning a Swiss Trust Company offers you the opportunity for Profit, Privacy and Asset Protection and when compared to similar corporate structures it frequently saves time and money. In today's world business and personal interests are often intertwined. To that end, there is no more effective means to protect yourself or your business than with a bearer share Swiss Trust Company, which can accommodate your requirements and enhance your privacy. Swiss Trust Companies are also extremely inexpensive when compared to the time and money that would be spent elsewhere attempting to acquire either a bank or a trust company. All things considered, there may not be a comparable corporate structure in the world.
Entrepreneurs can gain these strategic advantages:
The broad range of authority granted to Swiss Trust Company is one of the main attractions for business owners. Very few corporate entities anywhere encompass the range of potential activities that this entity is authorized t o accomplish for you.
Move investment capital faster to take advantage of growth opportunities and increasing profit.
Exercise more control over capital transactions reducing third party fees thus creating savings.
Establish a major European beachhead to protect funds from political instability and consolidate global business interest.
Alternative to captive bank ownership which can be a very long and expensive process to successfully complete.
Swiss Trust Company Ownership
Please Click for Video
A Swiss Trust Company is a unique entity. It brings together the culture of the Swiss in promoting self-regulation and privacy with a functioning entity that can be utilized for asset protection, estate planning or as an alternative to private bank ownership. Switzerland is world-renowned as a premier financial and banking center. For many years, the country has been a magnet for foreign investment as well as a place to conduct safe and secure banking transactions. This is due, in large part, to a well-established and solid financial infrastructure having a tradition of sound asset management and a focus on privacy that dates back at least 200 years. The term Swiss bank has become synonymous with an institution where professional service coupled with customer privacy and absolute security of assets is to be expected.
A Swiss Trust Company (STC) has many of the functions and features of a Swiss bank, but it is not a bank. It is a non-banking, hybrid corporate institution that offers many of the advantages a bank provides its customers while avoiding some of the disadvantages. It also offers many of the services provided by other types of financial institutions.
Most of today's STC's were at one time corporate entities under a different name engaging in financial services, business, retailing or manufacturing. What the company activities used to be are of no concern as many of today's most successful corporate powerhouses, such as Berkshire Hathaway, started out in very different industries that they no longer have any involvement or interests in. These older entities were over time converted into non-banking financial institutions in which the articles of association were changed to suit the preferences of new ownerships.
An STC is not a bank and cannot be called a bank; nor is it a tax shelter. It is simply a financial entity which offers a number of significant advantages to its owners and shareholders that are above and beyond what banks can provide. While many of these financial entities have been in business for many years, the term Swiss Trust Company is relatively new. It began to come into wide usage in the late 1990s. One of the overriding characteristics of an STC is that it can change hands from time to time, and even change names; yet its original date of incorporation remains unchanged. If you purchase an existing STC, you may find yourself the owner of a company that has been in existence for 75 years and has acquired a sterling reputation in that time. Owning a well-established company with a record of success spanning decades can definitely open doors as you seek contacts or partners to assist you in carrying out your business strategies.
An STC could accurately be described as a privileged corporate entity whose capabilities have been customized to meet the demands of its owners and shareholders, while still operating under the rules and regulations of Swiss law. Since it has been structured to meet the preferences and strategies of owners and shareholders alike, it can act as a powerful business tool. As the name implies, a Swiss Trust is an entity where assets are placed for both investment and safekeeping and whose strategies center about investment for profit, asset protection and privacy.
As an STC owner, you have the power and authority to protect your more sensitive business dealings in private and away from the prying eyes of your competition. You can protect your assets from possible litigation or other threats such as fiscal or political turmoil. Furthermore, as an owner you have the authority to structure a business model to suit your own needs and a business model in which you can implement strategies for success. These strategies are often most effectively implemented when the STC has been properly structured with the assistance of a qualified and accomplished administrative firm.
If you wish to gain a better understanding of the benefits of owning a Swiss Trust Company (STC), then the best way to explore whether this unique structure will fit your needs is with a 15 minute complimentary phone consultation which we would be delighted to schedule for you.
Primary Uses of a Swiss Trust Company
An STC offers a wide range of services to its shareholders and clients, both similar to and in addition to those offered by banks, insurance companies and other financial institutions. An STC is a Private Trust Company organized for the purpose of performing broad and discretionary fiduciary, administrative and financial services for its owners. While there are many international financial models to choose from an STC is a unique structure.The primary uses of an STC vary. Below we have provided you a list of authorities granted to an STC which is not all-inclusive, but it is indicative of the power and authority the owners and shareholders of STC's have at their disposal. A Swiss Trust Company is authorized, but not limited to, conduct the following business activities:
An STC is authorized to conduct a multitude of wide-ranging business activities. It has the power to borrow and loan money and to open accounts in any domestic or foreign bank. These can include trust, commercial, escrow and merchant accounts as well as third-party sub-accounts. An STC can, in fact, provide a wide range of worldwide fiduciary services.
An STC is not limited to monetary transactions alone. It can purchase, sell, exchange, or hold mortgages in real property globally as well as invest in precious metals and natural resources. It may acquire and sell private and commercial properties worldwide.
Although an STC is not allowed to call itself a bank, it has the power to act as a holding company for banks and other financial institutions and may, in fact, hold and own banks and other financial institutions. An STC has the power to create correspondent banking relationships.
An STC can participate in life insurance annuity funds, insurance settlements, and provide insurance, including general insurance, marine, performance bond, surety bond, completion bond and investment insurance. Additionally, it can deal in insurance brokerage, reinsurance and premium financing.
An STC can deal in equities, foreign exchange and foreign currencies, act as a general leasing business, and engage in money fund, mutual fund and real estate investment trust funds and other investment activities. It can also engage in formation of general limited partnerships and create or participate in joint ventures.
An STC has the power to serve as an investment adviser. It can also sell annuities and as the very name implies, has the Power of Trustee. It can invest funds on behalf of third-party customers.
An STC can act in the capacity of a consultant, trustee, investment adviser, pension adviser, as well as act as natural persons, as attorney-in-fact, along with having the power to make and sign contracts.
Please refer to the Offering Memorandum for a more comprehensive list.
---
Salient Points
Share Certificates of all Trust Companies are issued in bearer form.
Trust Companies for sale have been inactive over the past 1 – 3 years.
Prices of the individual companies vary according to age and corporate capital.
Reserving a corporation requires a retainer of 20% purchase price.
At take-over, the new owner will receive a written guarantee that no liabilities and no tax commitments are outstanding.
Swiss Bank depository accounts are generally opened in favor of any given Trust within 10 days.
All administration first year fees included in acquisition investment
---
Top Reasons to Own a Swiss Trust Company in 2017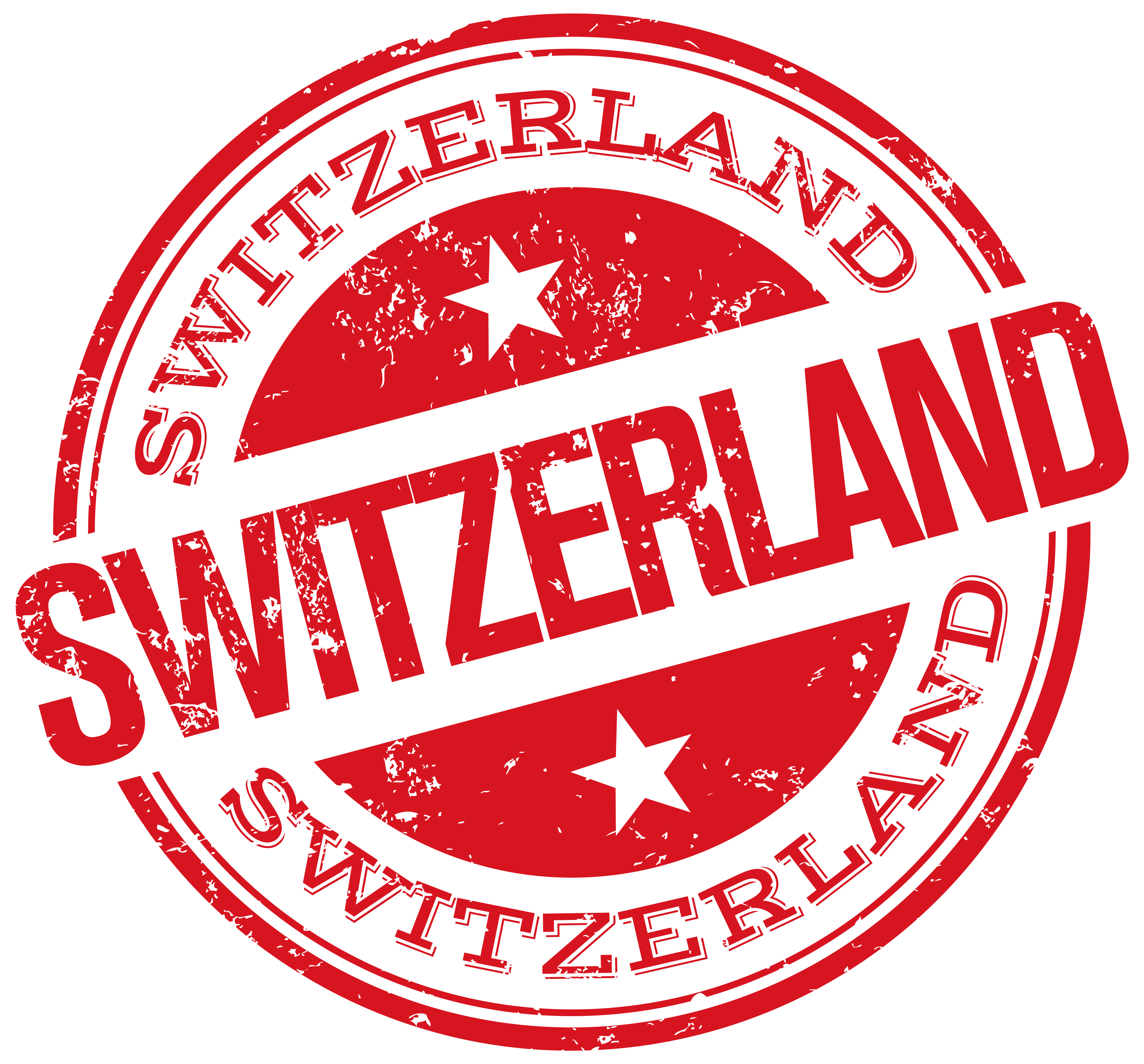 Eastern European Business Owners: To seek sanctuary from political uncertainty.
US Real Estate Developers: To raise & manage capital from private overseas investors to fund real estate development in the United States. Also applies to similar industries.
Wealthy Families or Business Partners: To use as a management tool to protect, invest and consolidate wealth by warehousing assets and segregating interests via mandate for reinvestment reflecting differing tolerance to risk.
South African Business Owners: Manage international profits in response to government currency controls in country of origin. Also applies to other countries with similar restrictions in place.
Financial Services: To use as an alternative to owning a "Captive Bank" or Class B Bank. The cost of time and money to establish ownership of bank has soared while profit multiples have plummeted. Thus, a Swiss Trust Company can be an attractive alternative for international business.
Internet Based Business Owners: Enhance corporate profile while at the same time establishing a quality European beachhead with an outstanding professional network of attorneys and bankers.
Import Industry & Shipping Industry: Control transactions more efficiently and establish true corresponding bank relationships.
Please note that a Swiss Trust Company is not a tax shelter.
---
Switzerland is a Business Haven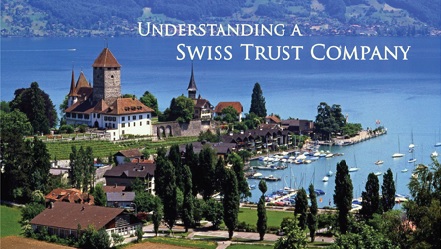 Switzerland is often called "the world's premier business haven" with its exceedingly friendly business culture and a world-class infrastructure second to none. One of the most important industries within Switzerland is the iconic banking sector. One-third of the world's wealth resides in this tiny nation.
Client Testimonials
"I wanted to take this opportunity to thank Jeff Corbett and his firm Corb7 International for the outstanding service we received during our acquisition of a Swiss Trust Company. Jeff and his team made the process a true turnkey which saved us both time and money. His expertise targeted the perfect company for us to meet our specific goals while arranging for local administration we can trust. In addition, we found the materials from the Corb7 International website were by far the most informative and straightforward available. We felt very comfortable throughout the entire acquisition with all of our questions being quickly and thoroughly addressed. I would highly recommend their firm and the services they offer."
Tom Hughes Founding Partner, PINtronic International Network AG
Zurich – Switzerland
"Please consider this letter as an expression of my satisfaction and gratitude regarding the services provided by Jeff Corbett and his firm Corb7 International. The counsel he provided to us has been immeasurable in our effort to expand business operations overseas and go public in Europe. It has been my experience that Jeff is a true professional who holds every conversation in the highest regard. His working knowledge of Swiss Trust Companies as it relates to real world business applications is unsurpassed. I enjoyed working with him and give him my highest recommendation."
David Feldsher Founding Partner, PINtronic International Network AG
Zurich – Switzerland
Free Consultation
Fill in the form to request consultation
FATCA and OECD Compliant