Leading Consulting Firm with
Specialization in Swiss Trust Company
Acquisition
Corb7 International is a publisher of online business periodicals and an independent service provider specializing in Captive Acquisitions & Business Funding. Geared to the global entrepreneurial sector, our goal is to create cutting-edge periodicals and innovative strategies, which create new avenues of profit.
One of our preferred methodologies is the Swiss Trust Company business model which remains as the perfect alternative to a Captive Bank and grants ownership almost limitless profit opportunities and asset protection. We are the recognized leader, innovator and specialist in the field of Swiss Trust Company acquisition.
---
Senior Management
Current Publications
---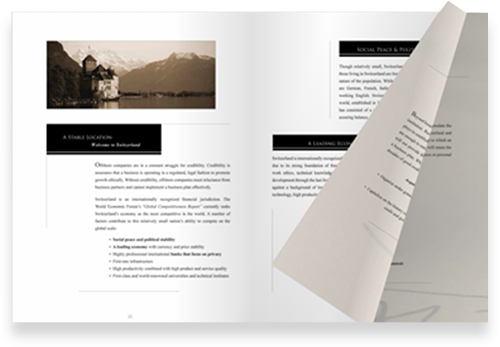 "The Complete Guide to Swiss Trust Company Ownership"
For immediate availability of
Swiss Trust Company for sale, please contact us