New Free Service!!!
We take pride in announcing a new service that has been added to our website and perhaps best of all it is free!!! Entrepreneurship is nothing without first inspiration. In our new "Inspire" section we will share our favorite books, articles, quotes and thoughts on being and staying inspired. We hope you find this area of our site to be of great assistance in your daily business endeavors and that you will visit it again and again.
Samples of what you will find: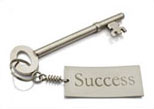 Celebrity Interviews – Mario Andretti, Steve Garvey, Lou Ferrigno and many more share their perspectives on success and personal discipline.

Motivational Videos – Some of our favorite video presentations from Tony Robbins to Zig Ziglar which last 3-10 minutes are here for your easy daily access.

Great Motivational Reads – The best books to keep you inspired are listed with websites where you can quickly order.

Great Quotes – From Vince Lombardi to Abraham Lincoln a quick quote provides insight to the thought process of some of the most accomplished people in history.

Our thoughts and Articles – We have studied goal setting and self discipline for over twenty years. To that end, we offer you some of our perspective regarding one of the most important subjects for any entrepreneur.
Let our publishing arm help you maintain your focus or regain it quickly when business presents its challenges. (http://corb7.com/services-to-assist-you/services-to-assist-you-inspire)
New Micro Website for Swiss Trust Companies!!!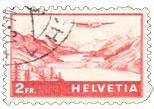 It is a simple fact that you cannot find more information regarding Swiss Trust Companies or their various applications anywhere else in the world. Our firm takes great pride in the Corb7 website and the content presented there. But we are always looking to improve and therefore we can now offer you a separate "micro" site dedicated specifically to Swiss Trust Companies. Please take a minute and visit us at http://www.swisstrustcompanies.net
Publishing Service
Don't forget that you can also start your own magazine through our publishing service!!!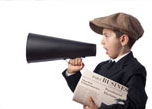 Does internet marketing seem overwhelming? Do you want to dramatically raise your corporate profile? We can help. Corb7 International has a very special expertise which was developed while operating as a successful publisher for over ten years in the print and digital magazine sector. Nothing can raise your profile and leave your competitors in the dust like your own magazine. We will take it from start to finish for you – all the while avoiding the pitfalls that will waste your time and money. Imagine – your own magazine to position yourself as an authority and sell your product and services! (http://corb7.com/services-to-assist-you/services-to-assist-you-publish/)