"Business Advisory & Publishing Firm"
Our Roles & Services to Assist You:
STRUCTURE
CONSULTANT:Working on your behalf as an International Business Advisory we target acquisitions and corporate structures which will reduce regulatory red-tape, lower costs, raise capital or open new avenues to profit.
INFORM
AUTHOR: Geared to our entrepreneurial readership, we currently write a monthly newsletter and weekly blog that is uniquely educational and entertaining. Our second book will be out early next year.
PUBLISH
PUBLISHER: We are proud to announce that in 2013 we will publish a new interactive magazine which will provide you yet another tool to keep on the cutting-edge of competitive advantage.
INSPIRE
ADVOCATE: We have always been and remain to this day a stanch believer in free markets and the entrepreneurial spirit. To that end, we frequently publish or share information which is intended to either inspire or enlighten.
---
Feature:
"Random thoughts"
By Jeffrey H. Corbett, International Business Advocate
Maybe it is the summer heat, or perhaps it is the looming US presidential election, but whatever the reason it certainly seems like business owners are becoming persona non grata in many parts of the world. In the midst of a global economy where it is almost a necessity for entrepreneurs to open international markets to survive, bureaucrats from various nations are willing to throw up roadblocks at seemly every turn. So with the EU is on the brink, bankers working as policemen and regulation stifling free enterprise, we offer a few observations to recent events from the perspective of a stanch advocate for free enterprise, personal freedoms and international business.
---
Other Recent Corb7 Publications:
If you are successful …YOU will get sued!
Blog Posted On July 11, 2012
Why Own a Captive Insurance Company?
Posted On July 11, 2012
From Russia with Love … Latvia as a Safe Harbor
Posted On July 11, 2012
What is a SICAV and Why are the Irish so excited about them?
Posted On July 7, 2012
Private Trust Companies via the Jersey Shore
Posted On July 7, 2012
---
Books, Articles & Blogs – Review:

Entrepreneurship and international business is always intertwined with politics, personal motivation and government regulation. Here we offer books, articles and blogs which we think worth bringing to your attention.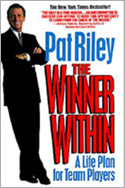 The Winner Within by Pat Riley
With the Miami Heat winning the NBA championship we thought it worth looking again at this work by Pat Riley. Widely regarded as one of the greatest NBA coaches of all time, Riley is currently President of the NBA franchise. Written back in the early 1990's the lessons that he offers within the pages of this book are still relevant. We especially appreciate his perspective on complacency and the evil that it can become to those that strive to achieve great things.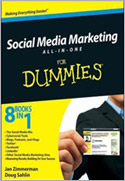 Social Media Marketing For Dummies by Shiv Singh
Social Media Marketing For Dummies is a good resource and a practical guide to accomplish low-cost online marketing strategies. It might not be the most thrilling book you read this summer but it does provide a very clear framework for understanding and approaching social media marketing.

3 Ways to Be a Success on Kickstarter
A blogger's new analysis sheds light on what may contribute to a funding project's success or failure.
http://www.inc.com/jillian-donfro/kickstarter-project-analysis-how-to-raise-money-successfully.html
---
Be sure to follow us on any of the following Social Media:
Linked-In:
Jeffrey H Corbett Linked-In Profile
FaceBook:
Jefferey H Corbett Facebook Profile
Corb7 International Facebook Page
Twitter: